Quick Links

The Potts Story
The Project
Make a Donation
The Memorial
The Berkshire Yeomanry
The Victoria Cross
The Great War
Reading
Our Supporters and Sponsors
The Potts Story
Early Life
The VC incident
Later Life
Newspaper coverage
Trooper Andrews
The Victor
Potts' comrades
Contact us
NEWS
P2500 updated 23/22/2015
.
Trooper Arthur Andrews
Arthur Wilfred Andrews was born at number 12a West Street, Reading in 1891. He was the fourth of five children born to William Charles Andrews (the son of a Hermitage publican) and Fanny Bullock (a game keepers daughter from Bletchington). William was a carter for Baylis the Reading grocers and he would make deliveries with horse and cart to the local towns and villages around Reading.
On leaving school, Arthur was apprenticed to a local bicycle maker and he would talk of being taught to assemble and true bicycle wheels and to make and enamel bicycle frames etc.
He had an ambition to emigrate to Australia and thought being able to ride a horse would be a useful skill. This may have been one reason why he joined the Berkshire Yeomanry.
As we all know, he was badly injured in Gallipoli and following his rescue by Fred Potts, spent two years recovering in hospital. His groin injury was so bad that initially the surgeon thought the leg would have to be amputated but Arthur persuaded him to try and save it. The surgery was successful but the injury left him with one leg several inches shorter than the other. Although he never complained, it was clear that throughout his life he was often in pain. He wore a special built up boot and always walked with a stick.
In 1917, whilst still on crutches, Arthur married Kate Stowell in the Reading registry office. Kate was born in Coley, Reading in 1892 and was profoundly deaf from the age of 17 following an illness. They had two children Irene, born in February 1919 and Robert Arthur (Bob) born two years later in March 1921.
After the war, Arthur worked "on the railway" for what would have been Great Western as an instrument maker in their Telecommunications & Signaling Works, Caversham Road, and by the time of his retirement he had progressed to become a "charge hand".
Initially Kate and Arthur lived just a few minutes walk away in Cardiff Road but by around 1930 they had saved enough to buy a newly built house in Henley Road, Caversham.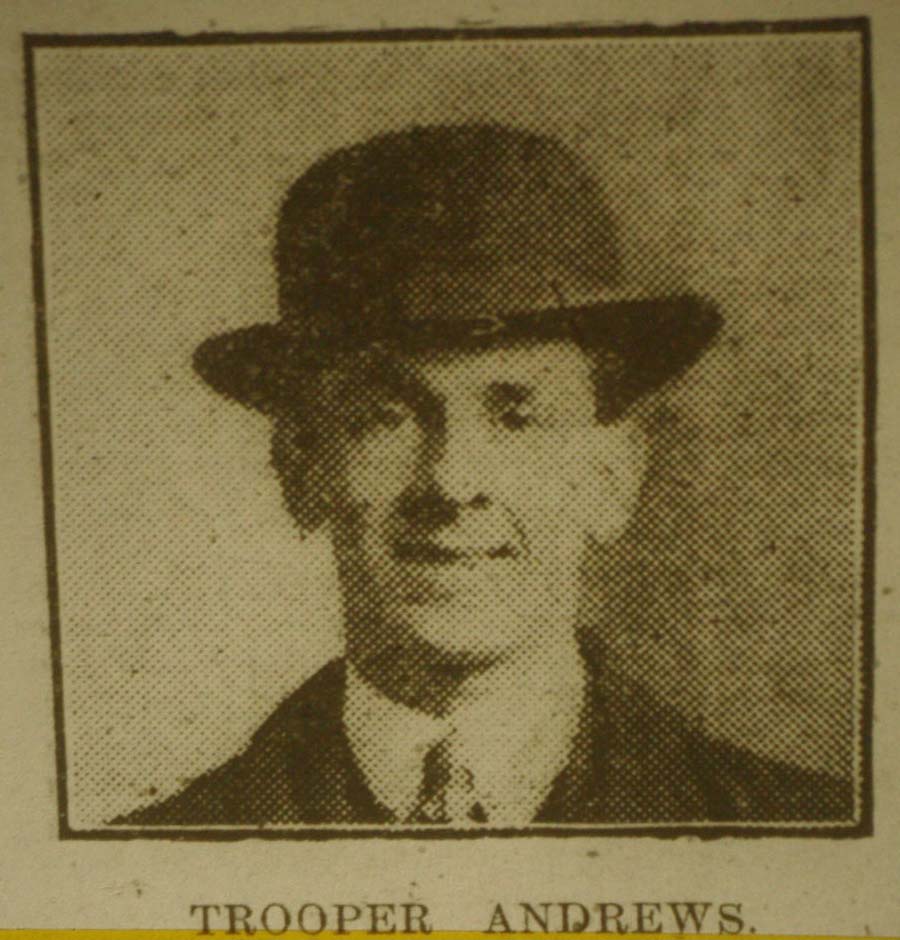 Arthur is remembered fondly by his family. He retired in 1955 and enjoyed a long and happy retirement. He was a quietly spoken man and could be described as a "gentleman". He always dressed in a suit and waistcoat, even if he had no plans to go out. He enjoyed his garden, which was always a picture and planted a number of fruit trees on which he had grafted several different varieties. Fishing was also a hobby and he would walk with his rods down to the river Thames and fish near to the weir. In his later years he also enjoyed tapestry work and painting which he had learned during his long stay in hospital.
When Kate died in 1977, Arthur moved to Teignmouth in South Devon to live with his son Bob. With his memory and health now failing, he was nursed by Bob's wife, Norah and died in Teignmouth hospital on 9th September 1980 aged 89.
Arthur's children, Irene and Bob, have now also died. Irene married but did not have any children but Bob is survived by his wife Norah (Nee Message) their three children, Christopher, Penny and Anthony, six grand children & twelve great grandchildren.
Chris Andrews (grandson)

Back to top »

2010 - Present ©
Frank Toogood
(Design) and Potts VC Trust (Content)